This page can only be viewed on a mobile device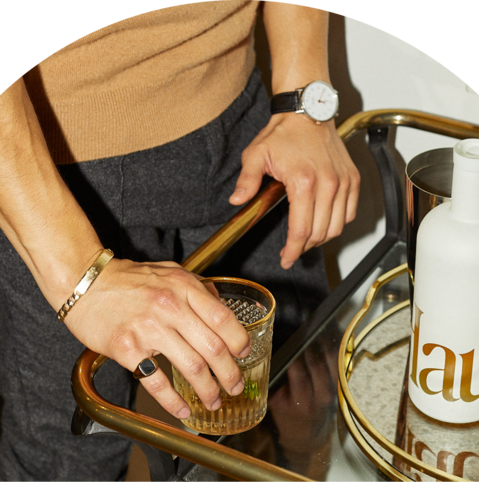 3oz Bitter Clove
Serve on ice
3oz Bitter Clove
Splash Bourbon or whiskey
1 Orange peel

Serve on the rocks in a rocks glass.
3oz Bitter Clove
2oz Ginger Ale or Ginger Beer

Serve on the rocks in a copper mug or glass of your choice
2oz Bitter Clove
2oz Dry sparkling wine
1oz Tonic Water
Splash Amaro (optional)
Pour over ice in a large wine glass. Garnish with an orange peel.
A flavorful spirit that's lighter in alcohol (less boozy than whiskey, stronger than wine), so you can sip all evening.
We make Haus with ingredients from farms, not factories, don't add artificial stuff, and tell you what's inside.
Our team makes Haus in Sonoma County using fruits, herbs, and botanicals from trusted purveyors around the world.
"Bitter Clove gives just the right amount of warmth with its little kick of cinnamon
I like to drink Bitter Clove with friends over some good conversation, but I've also been known to have a solo glass while working late nights at home."