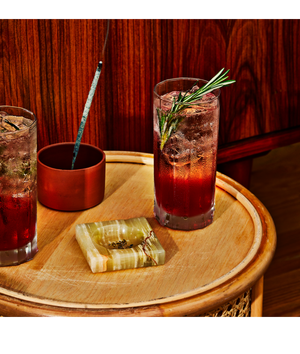 Pomegranate Rosemary
750mL, 18% ABV (alcohol by volume)
Monthly bottle(s) of your choice
Discounts and free shipping
Free to join, flexible to adjust
Members-only flavors + events
Punchy and sophisticated, made with clean, responsibly sourced ingredients.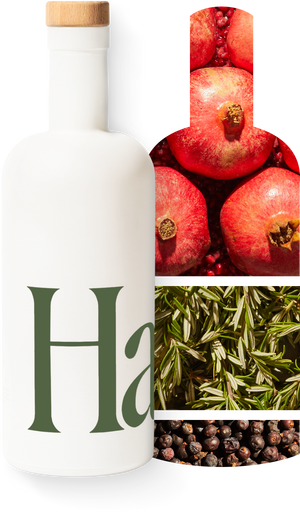 INSIDE YOUR BOTTLE
Pomegranate
Rich, tart, and tangy, this pure pomegranate molasses from Lebanon is made by reducing fresh pomegranate juice with a touch of sugar.
Rosemary
We use organic rosemary grown right here in California. Woody and herbal, it's the perfect compliment to the punch of the pomegranate.
Wild Juniper Berries
Our wild juniper berries are foraged by hand high in the Swiss Alps. They bring a fresh, woodsy aroma and a touch of sweetness to each sip.
Easy to drink
Pomegranate Sparkler
3 OZ Pomegranate Rosemary
2 OZ Sparkling water
SPRIG Rosemary
On the Rocks
3 OZ Pomegranate Rosemary
Serve on the rocks
The Warmup
2 OZ Pomegranate Rosemary
2 OZ Black tea (served hot)
SLICE Lemon
SQUEEZE honey (optional)
Combine in a teacup, stir to combine. Garnish with a rosemary sprig, if you wish.
Real ingredients. Full transparency.
Amount Per Ounce
Calories
37.9
Fat
0g
Protein
<1g
Sugars
1.77g
Carbohydrates
2.29g
Sodium
0.89mg
Ingredients List
Pomegranate Molasses
Rosemary
Raspberry
Juniper
Orange Peel
See All Ingredients
Haus Membership
What people are saying about us