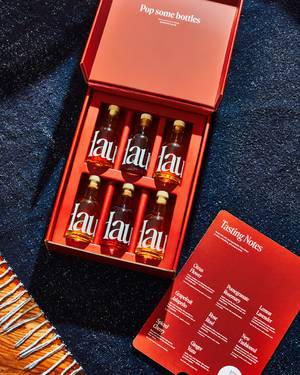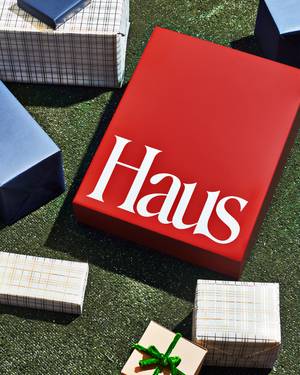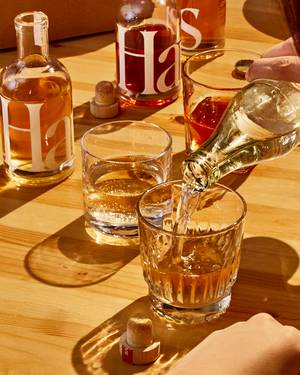 The Deluxe Cocktail Kit
Free ground shipping on The Deluxe Cocktail Kit
Free ground shipping on The Deluxe Cocktail Kit
The easiest way to try nearly every Haus flavor and find your favorite.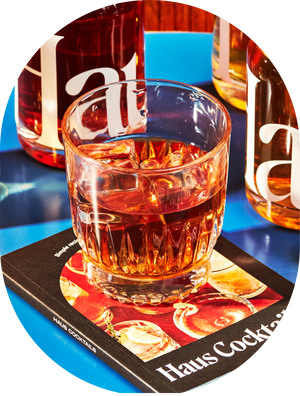 INSIDE THE DELUXE COCKTAIL KIT
Try them all
Includes Citrus Flower, New Fashioned, Grapefruit Jalapeño, Rose Rosé, Lemon Lavender, and our newest flavor Pomegranate Rosemary. Each bottle makes 3 cocktails.
20+ simple cocktails
With our new cocktail book and a few simple ingredients, easily spin up drinks that taste like a $20 cocktail.
Premium Gift Packaging
Skip the wrapping. The Deluxe Cocktail Kit comes in a premium box with a personalized note, ready for gifting.
A peek at the recipes
Midnight Special
3 OZ New Fashioned
2 OZ Dry sparkling wine
1 OZ Ginger Beer or tonic
Serve on the rocks in a wine glass.
Spicy Margarita
3 OZ Grapefruit Jalapeño 
SQUEEZE Fresh lime juice
SPLASH Tequila
SLICED Jalapeño 
Stir and strain into a cocktail glass.
The Remedy
3 OZ Citrus Flower or Lemon Lavender
2 OZ Herbal tea (we recommend Chrysanthemum)
Serve in a teacup or coffee mug with lemon.