Bitter Clove Test
Made with the amaro and whiskey lover in mind, this herbaceous flavor will keep you feeling warm all year long.
750mL, 15% ABV
HOW IT GOES DOWN
With star anise, clove and Saigon cinnamon, this botanical blend strikes the perfect balance between bright and earthy.
The right balance
Apéritifs' lighter alcohol content means you can enjoy your evening without worrying about tomorrow's headache.
Forget the bar tab
Shipped to your home, hotel or coworking space — wherever works for you and your crew.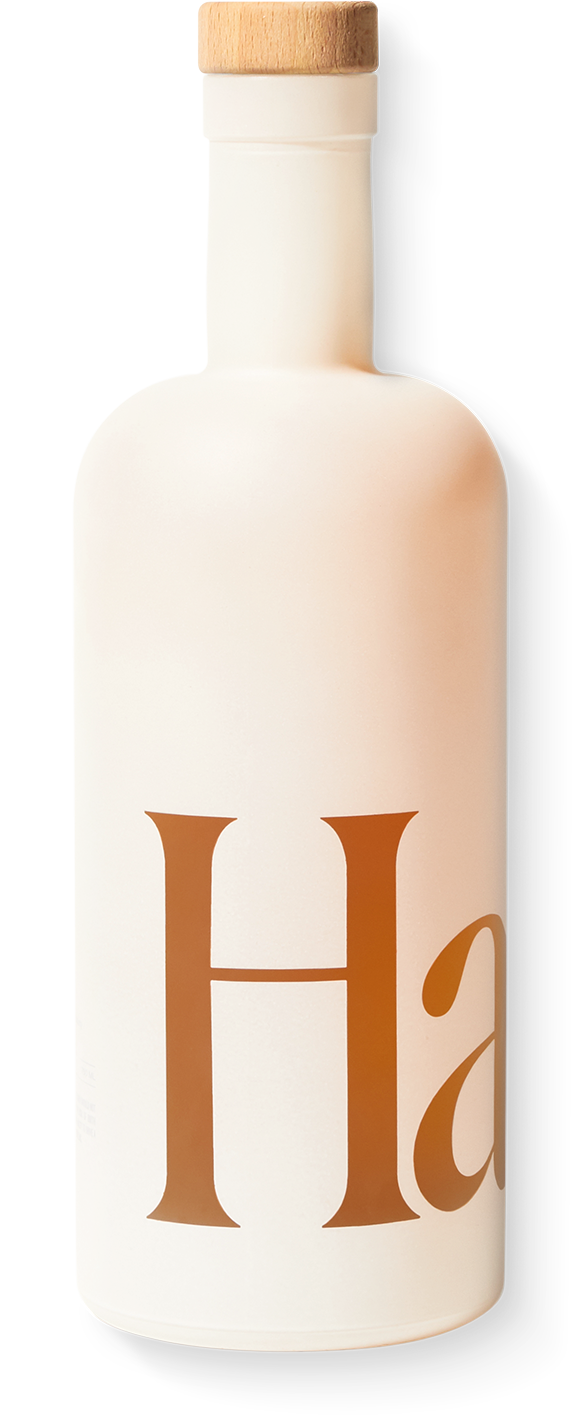 Made with real things
Most spirits you drink? Full of artificial flavors and sweeteners. Haus is only the good stuff.
Nutrition Facts
We're all about transparency. Here's a breakdown of what's in each bottle of Bitter Clove.
Bitter Clove: Amount per ounce
Calories
27.51
Fat
0g
Protein
0.04g
Sugars
1.24g
Carbohydrates
0.59g
Sodium
1.6mg
Ingredients
Every bottle contains real things from our farm, and is blended and bottled on site. Nothing sketchy. Nothing corporate. And oh yeah — it's got a fraction of the sugar of those other European liqueurs.
Chardonnay Grapes
The foundation of every bottle. We started with grapes from our farm and now we source the best grapes from growers we love nearby. This isn't like your mom's chardonnay — our grapes are unoaked for a clean, fruity palate.
Star Anise
With that potent licorice flavor, star anise brings a nutty and savory note to every bottle.
Artichoke Leaf
Harvested right on our ranch, artichoke leaves add bitterness without overpowering the palate.

Bay Leaf
We use Californian bay leaves from our ranch to get that minty, herbal aroma going.
Clove
This classic baking spice makes it feel like the holidays all year long — and adds a hint of sweetness.
Saigon Cinnamon
More intense than your typical cinnamon bark, this has a warm, peppery, and slightly bitter flavor.
Ginger
Spicy and earthy, this combination of fresh and dried ginger brings a bold finish to every sip.

Cinchona Bark
The key ingredient in the making of tonic water, this botanical is used to add a subtle bitter flavor.
Dried Banana
Dried banana helps to round out the flavor by adding an earthy, caramel-like layer.
Hibiscus
Also known as rosemarrow, hibiscus is punchy, floral, and a little tart (and high in Vitamin C). Its deep crimson hue provides a little color.
Orange Peel
We add orange peel for both its flavor and its aromatic qualities. It has the perfect balance of sweet and bitter. When they're in season, we source the oranges from the ranch.
Raw Cane Sugar
Unlike those European liqueurs, we don't use too much — and that's how we like it. With more impurities than refined sugar for a more natural taste, and a slight molasses aroma.
Grape Brandy
Grape brandy, distilled in Sonoma County, extracts all the herbs and botanicals you taste.
OUR RECIPE FRAMEWORK
One part Haus, one part bubbles, squeeze of citrus
Haus is versatile. Experiment with our open framework or try some of our favorite recipes.
2 parts Haus
1 part ice
Serve on the rocks in a lowball, tumbler or rocks glass
1 part Haus
1 part tonic water
Serve on the rocks
2 parts Haus
1 part Prosecco
1 part Soda Water
Lemon
Serve on the rocks in a wine glass
1 part Haus Bitter Clove
Splash of your favorite dark liquor
Serve on the rocks with an orange twist
1 Part Haus Citrus Flower
Splash of scotch
Squeeze of fresh lemon juice
Serve on the rocks
Meant to be shared

Available in 3 case sizes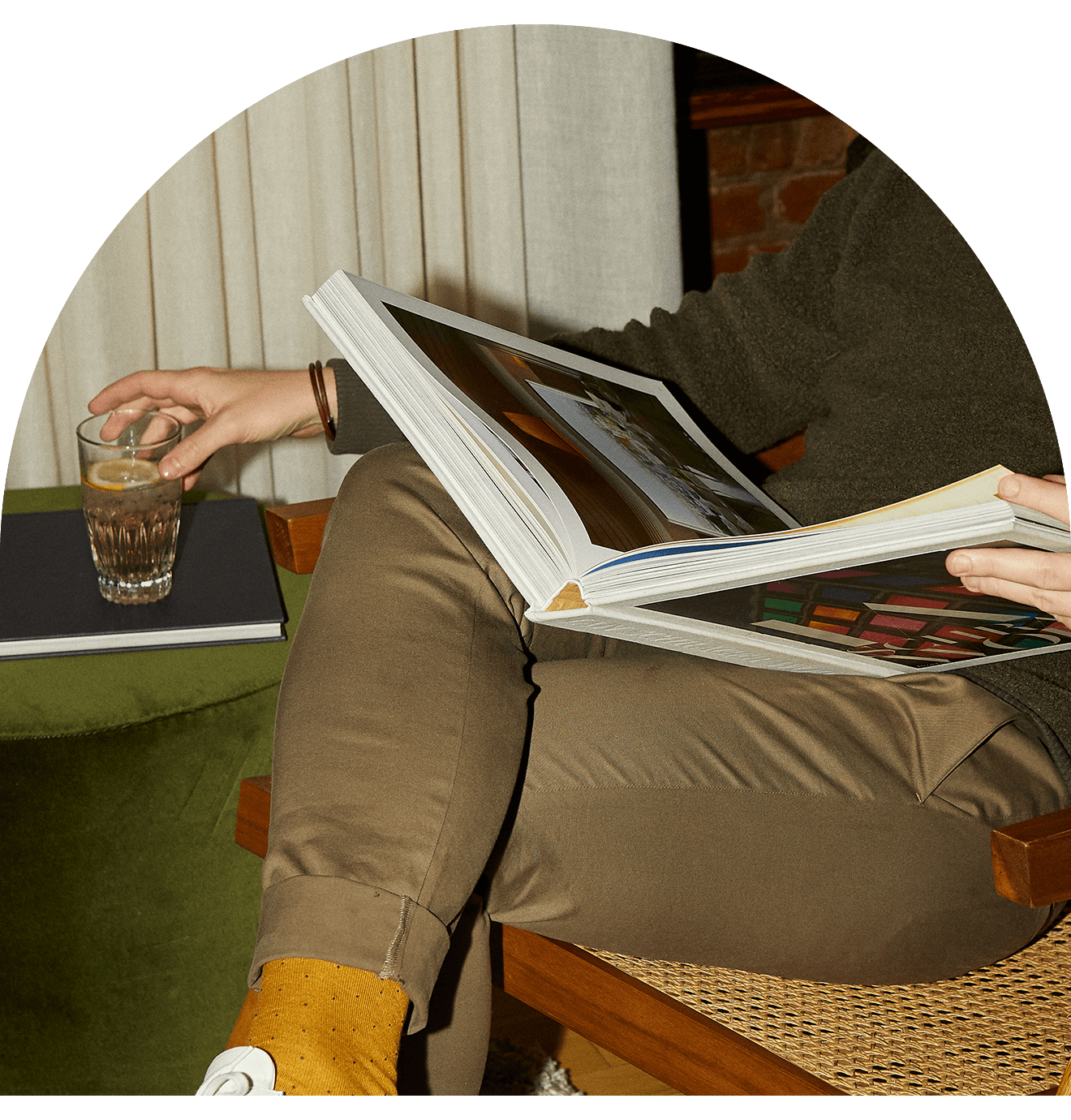 one bottle
For when you don't feel like sharing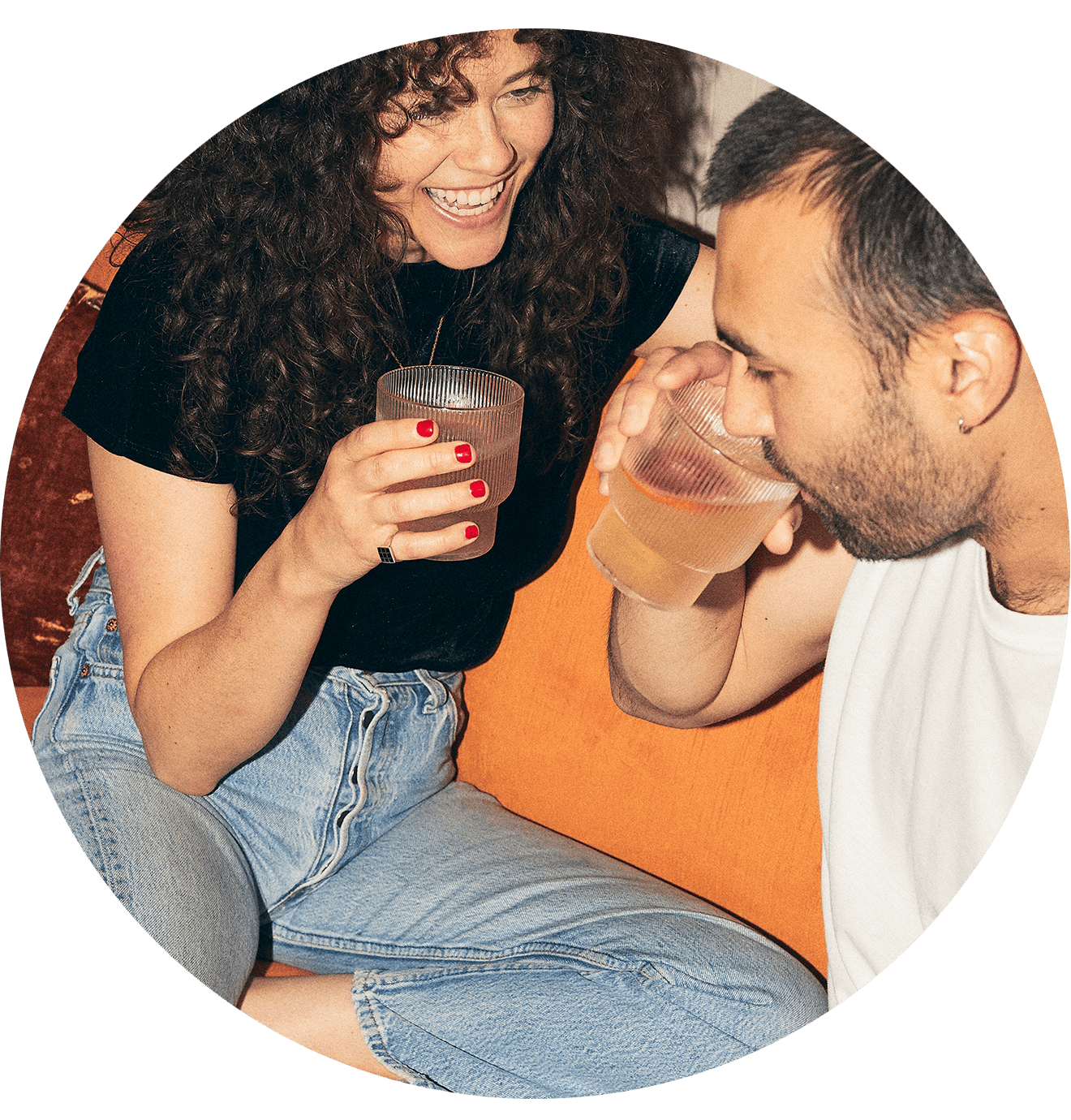 two bottles
One for date night, one for poker night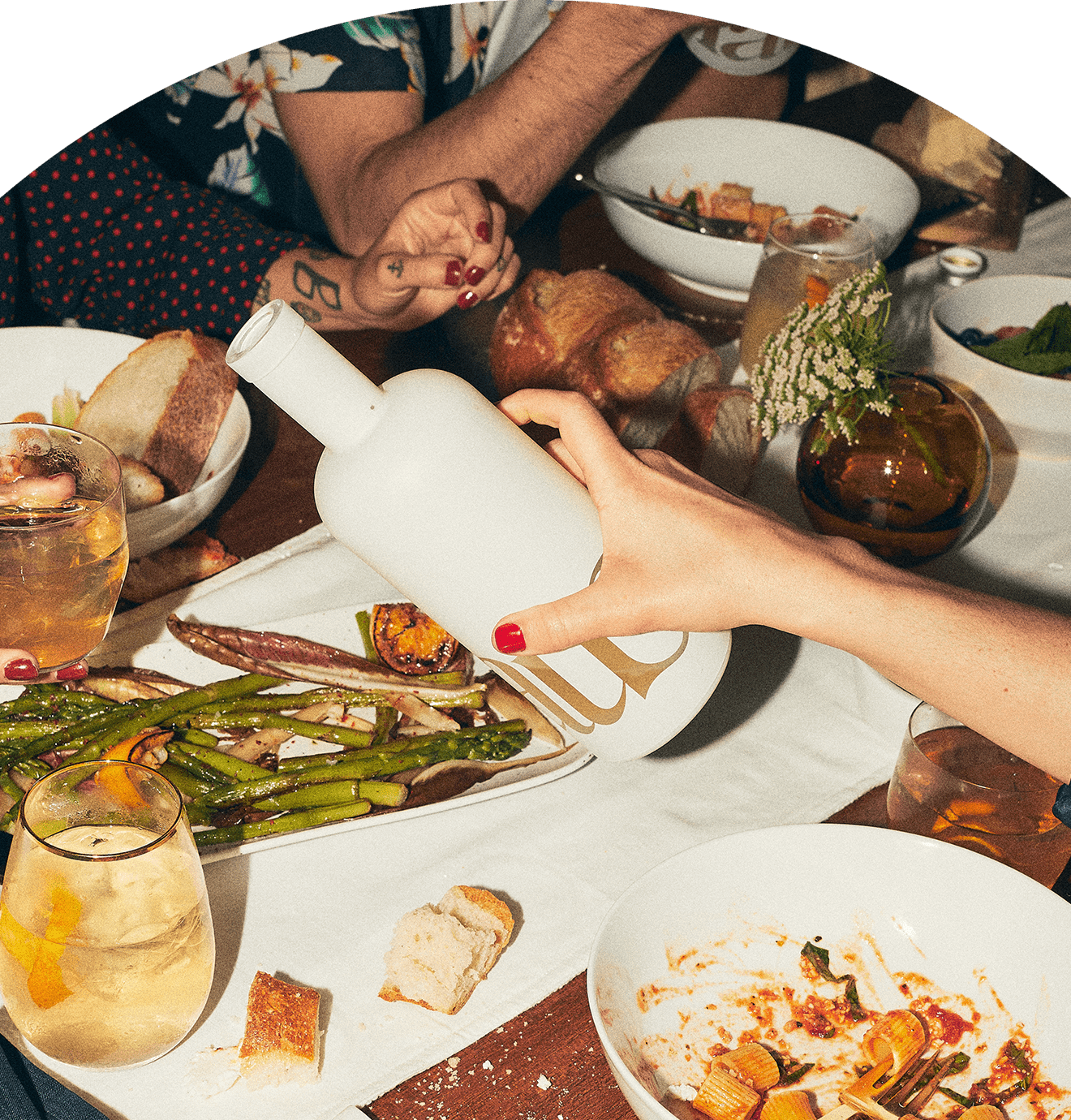 six bottles
For intimate gatherings
HOW IT'S MADE
Haus is crafted by a winemaking family in California
Through the grapevine
New Start-Up Haus Is Poised To Lead The Comeback Of Apéritif Culture"
Through the grapevine
Get Ready for Summer With This New All-Natural, Low-ABV Apéritif"
Through the grapevine
Haus joins a growing movement to evolve drinking"
Through the grapevine
Haus is building a booze brand for the DTC era"
Through the grapevine
The Aperol Spritz has some new competition"
Through the grapevine
This Low-ABV Apéritif Is Your Bar's New Best Friend"